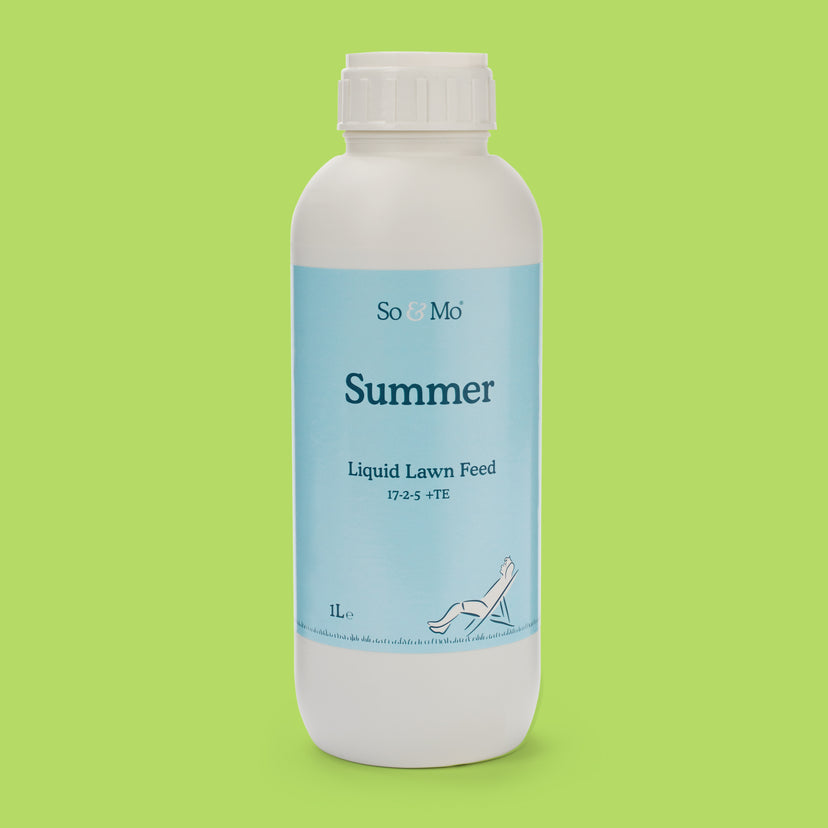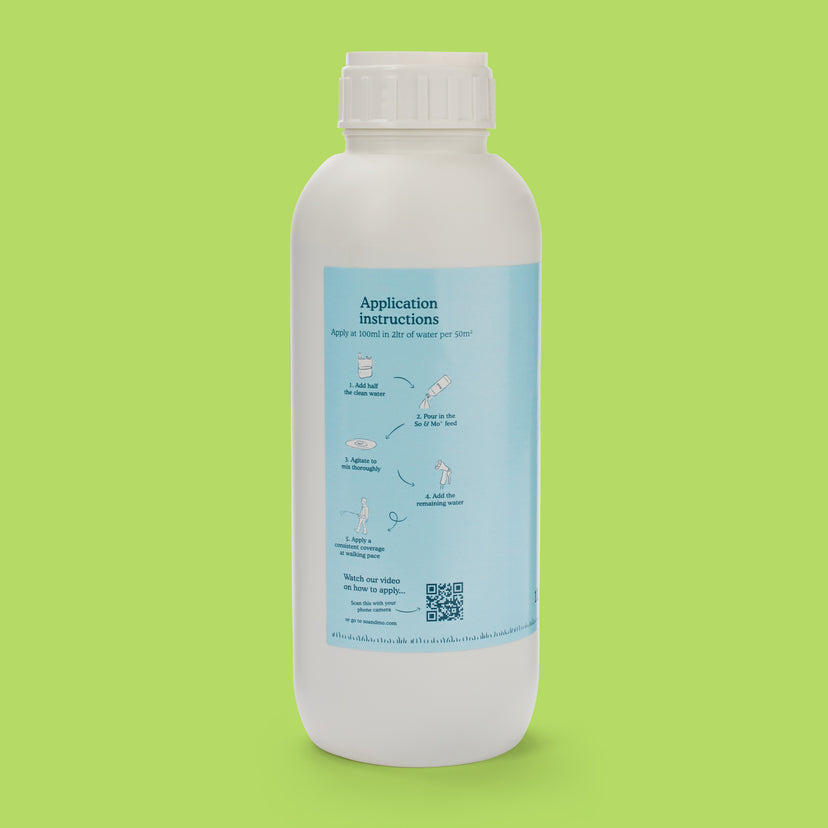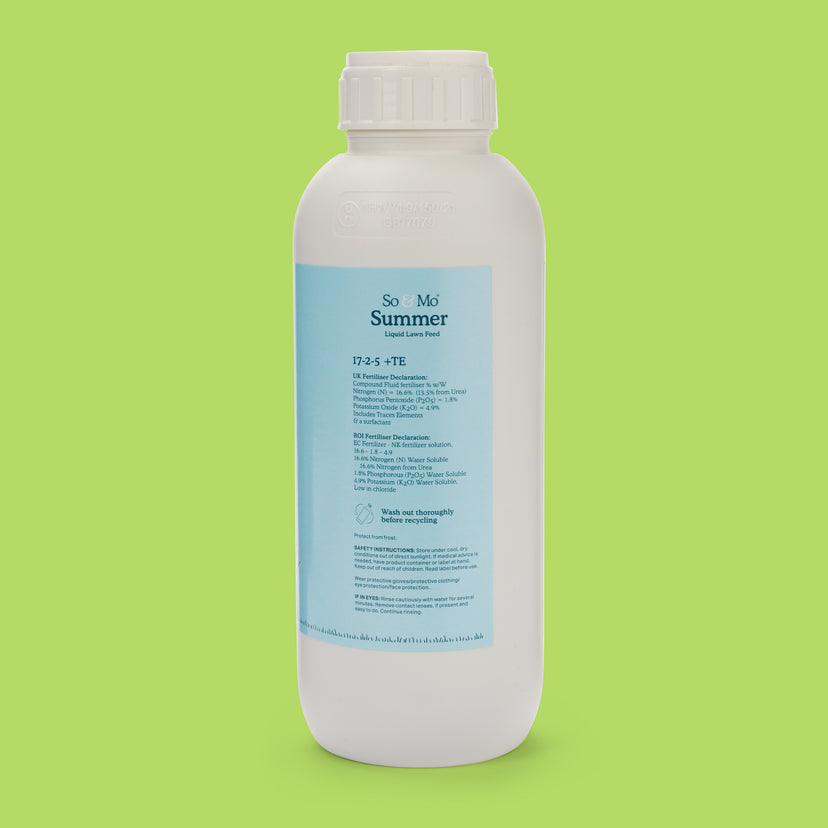 Summer Lawn Feed
Results in as little as 3 days

Contains a wetting agent (surfactant)

Covers up to 500m2
Summer is here and all focus is now on top growth. Creating a dense and lush sward for presentation whilst keeping growth and recovery high to take the hard wearing nature of summer activities.
For use from June through September.
RECYCLABLE PACKAGING

Delivered direct

1 TREE PLANTED EVERY ORDER
How to apply our lawn feed
Frequently asked questions
To keep your lawn healthy and in tip top condition a steady supply of quality nutrients is a must. Without this supply the grass will not perform, re-growth will be slow and the roots will be weakened leading to disease and bare patches.
Our liquid feeds need to be applied by a sprayer. Any brand will work perfectly with our plan and we advise getting a sprayer with the right litre capacity you need for your lawn size.
Our plan is designed to build a healthy, strong and disease resistant lawn so there is currently no weed control. We advise to manually remove any weeds or if your weed problem is more severe please get in touch for advice.
Yes. Our liquid feeds are child and pet friendly. We do however advise to keep them at a distance whilst mixing and applying and allow a day before going back on the grass to allow time for the foliar uptake to take effect.
We've designed a plan for results 12 months a year. This is achieved by 6 liquid applications are applied in February, April, June, August, October and December.
It is best stored in a warm dry place to avoid the liquid freezing.
The bottles are recyclable. Wash out thoroughly before recycling.
Our nutrients will improve soil health, encouraging thicker and fuller grass growth. However, our lawn feed doesn't contain any grass seed so any significant bare areas will require reseeding.
Combine with your next bottle! As long as you are using the right amount for your lawn you can combine bottles to ensure you have no waste at all.
Our lawn feeds will not affect your plants at all. There is a lot of crossover between lawn feed and plant feed so do not worry if any goes on your plants.
We would advise again applying our products in the rain as the product needs time to make contact on the leaf. Spraying in the wind is very inconsistent so it is best to wait for calm weather conditions.
Our feed will usually last up to 2 years when kept in the right conditions.