How it started
We've been loving grass for more than 30 years' – it's in our blood.
We've been working on prestigious golf clubs and sporting venues to running a landscaping business. But the products on offer for the garden seemed too confusing, even for us.
Searching the shelves of our local garden centres it was clear there was too much choice. Too little useful information. Why does it always come in massive boxes? Why do the pictures on those boxes always look so weird and artificial?
So with our hands-on knowledge and a determination to create something much more straightforward for gardens everywhere, we developed a brand new product that gives healthy and sustainable results – and makes the whole process simple and reliable.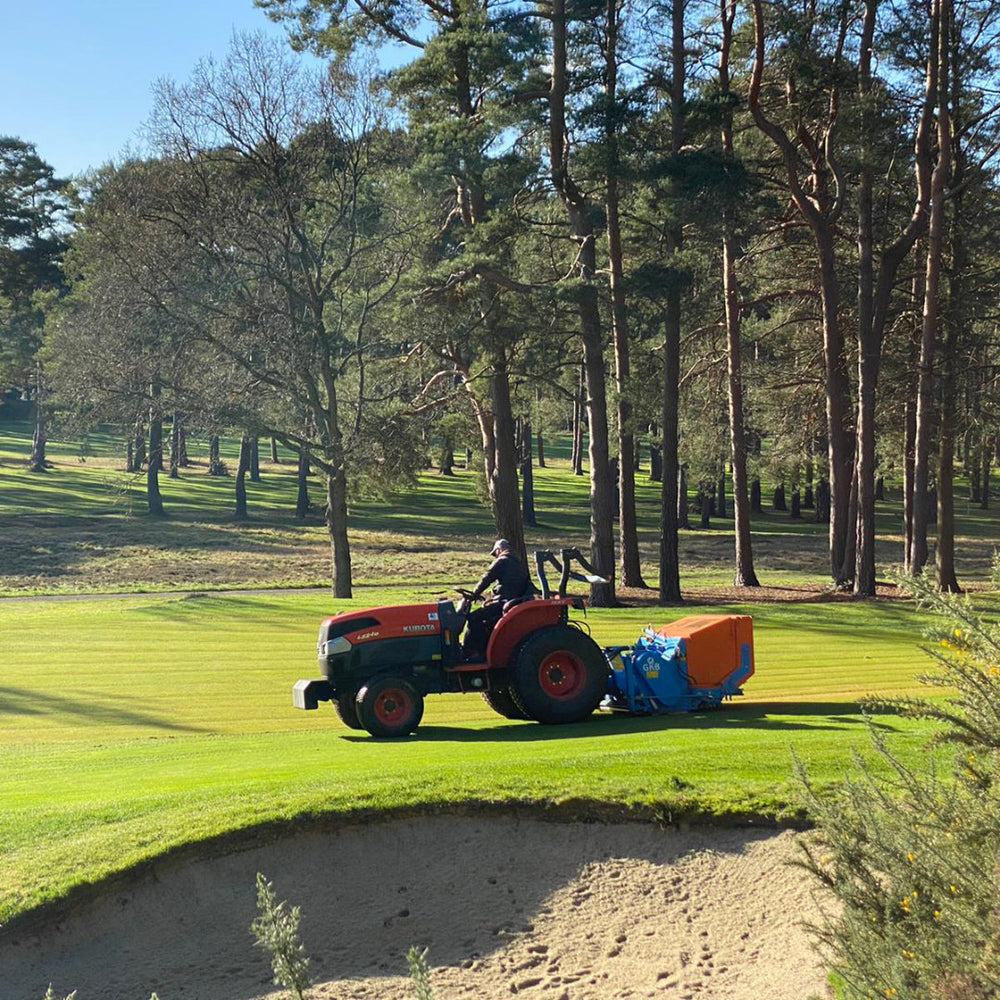 How it's going
We've tinkered and trialled and gone back to the drawing board more times than we thought possible. We've gone from bags of granular (shown by Marc below), to bottles of liquid feed, and now to recyclable sachets.

Now So & Mo is the UK's first direct-to-customer subscription lawncare brand, with all the products you need. The mission has always been simple: to turn lawn maintenance from a chore into something quick and easy that gets great results.

That's why we've fine-tuned our liquid lawn feed for each season. From your first application, you'll get lovely, healthy grass. No one-off "green-up", and no false promises.

Our 30 years' experience has taught us that less waste is less fuss. You tell us the size of your lawn (using our online tool), and we send you what you need, when you need it. That's all there is to it.

Oh, applying liquid lawn feed is a breeze, too. We've got the most uncomplicated instructions imaginable. Fill up your handheld sprayer with water, add the pre-measured sachets, and you're off.

Where we're going
Maintaining a garden should be fun – not a chore.

We live for perfect days in the garden. Barbecues. Paddling pools. Kicking a ball about.

When was the last time you walked barefoot across your lawn to feel the grass between your toes?

We want to make having a lawn fun, so you can enjoy more perfect days in the garden with the people you love.

So join us today. Subscribe to So & Mo – and let the grass grow!