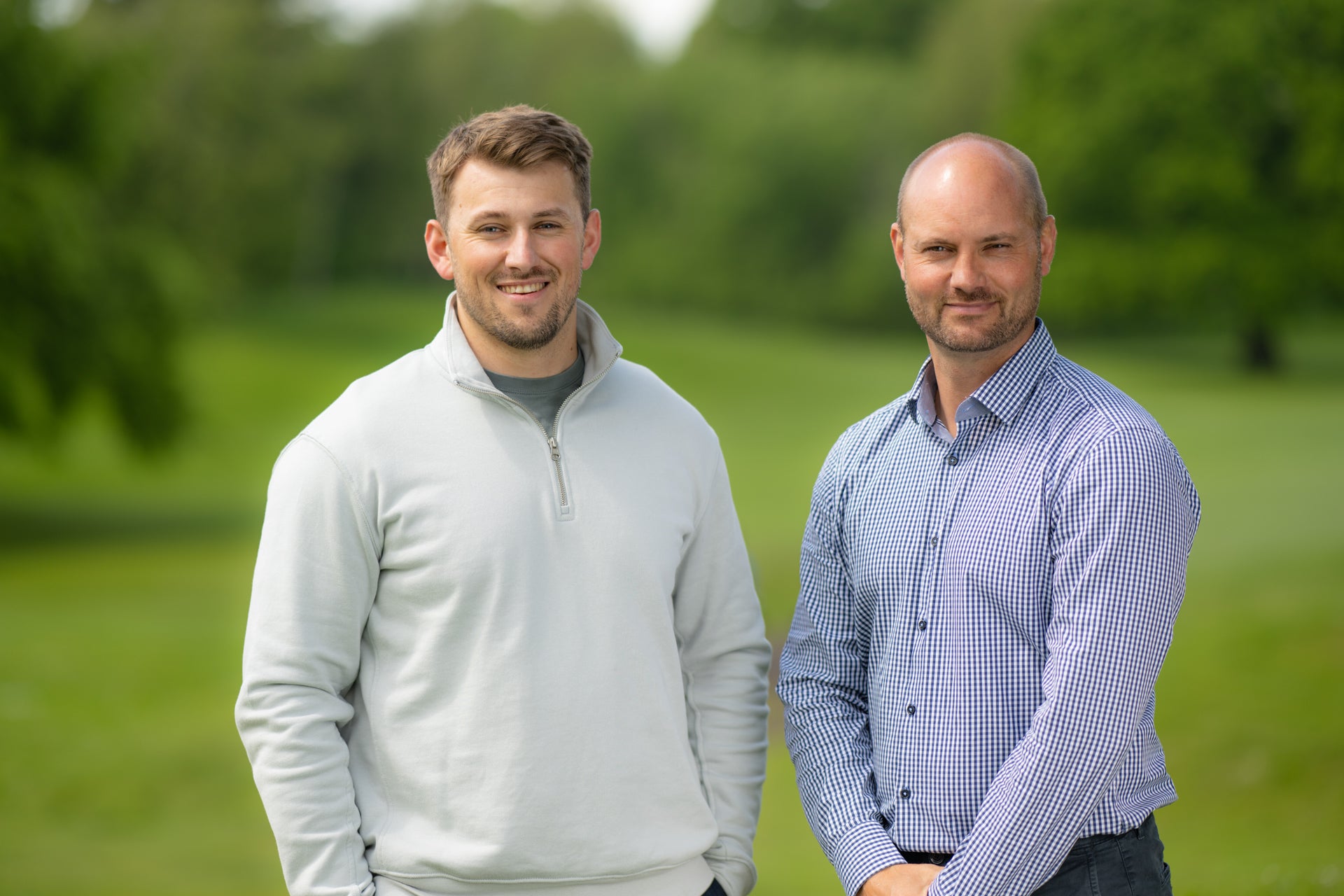 Q&A with the So & Mo founders
To celebrate So & Mo smashing through the incredible landmark of having 100,000+ sq metres of lawn under their care, we catch up with the founders, Luke and Marc, to reflect on the exciting growth of their brand:


Q. What does the 100,000 sq.m milestone mean to the business?

Luke: The fact that me and Marc are still friends!? It's a huge milestone for us to hit and really shows the value that So & Mo is bringing to our customers and this is only the start. We're already looking ahead to that 1,000,000 sq.m.

Marc: It validates a new way of buying what you need to improve your lawn. No waste, no trailing around garden centres.


Q. What made you want to start So & Mo?

Luke: As professional gardeners we wanted to deliver the results we were used to, to an area size much larger than we could ever undertake personally. The question was very simple, "how do we deliver results for hundreds of thousands of lawn owners?". We then quickly realised that there was a lot we could improve about the customer's lawn care journey.

Marc: I've a friend who is subscribing. His comments made it all worthwhile: "I love the plan because it reminds me when the lawn is ready for feeding, it's delivered through the door when my lawn needs it and it tells me when to do it. Previously I bought something at the Garden Centre, did one application and forgot about it."


Q. You've both been professional gardeners - what's the clearest lesson for the enthusiastic amateur from a 'lawn pro'?

Luke: Regular feeding (no sales push here, promise!). We find a lot of amateur gardeners are used to feeding once in spring and once in autumn, at best, and this simply isn't enough. The grass plant is a living organism and needs constant nutrition which simply can't be from rain and sun alone, especially with all we ask of our lawns.

Marc: My key lesson is: 'little and often'. Regular feeding works so well. Works the same for cutting. Little and often - it gives you a tighter, healthier lawn. You don't want to be doing irregular, big cuts. That takes a huge amount of leaf off the grass plant.


Q. Marc - you're still taking care of lawns at some highly prestigious locations and sporting venues. Please tell us a bit about this and key seasonal messages for the amateur gardener.

Marc: Big focus on getting golf greens ready for the playing season. At the rugby and football grounds we're perking them back after a tough winter's use.
Feeding, scarification, hollow coring, injecting sand and refining surfaces. It's all on a big scale to what you should be doing on your lawns. Set the foundations for a good growing season. All we are doing is lawn maintenance on a bigger scale - we use bigger tools!

Q. Grass is as old as the hills - but there are some new/current issues about energy conservation, sustainability and water shortages? What are your messages for the So & Mo community on these?

Marc: My messages are:
Build up a strong, healthy sward by regular feeding to make your lawn more drought-tolerant with stronger roots that soak up more moisture across the year.
Be a champion of the natural lawn versus artificial grass. A natural lawn slows water movement up, which is beneficial - artificial lawns increase flood risk. Too many hard surfaces (such as artificial grass) are not good for conserving water on the land.
Just take time to really enjoy your natural, outside space - it's good for your mental health.


Q. What are your ambitions?

Plant Care. Here's the first glimpse into the future, So & Mo will be launching a brand new plant fertiliser as we start our move into a gardening brand.
Ready to be proud of your garden?
Ensure your lawn never goes hungry with our personalised subscription.