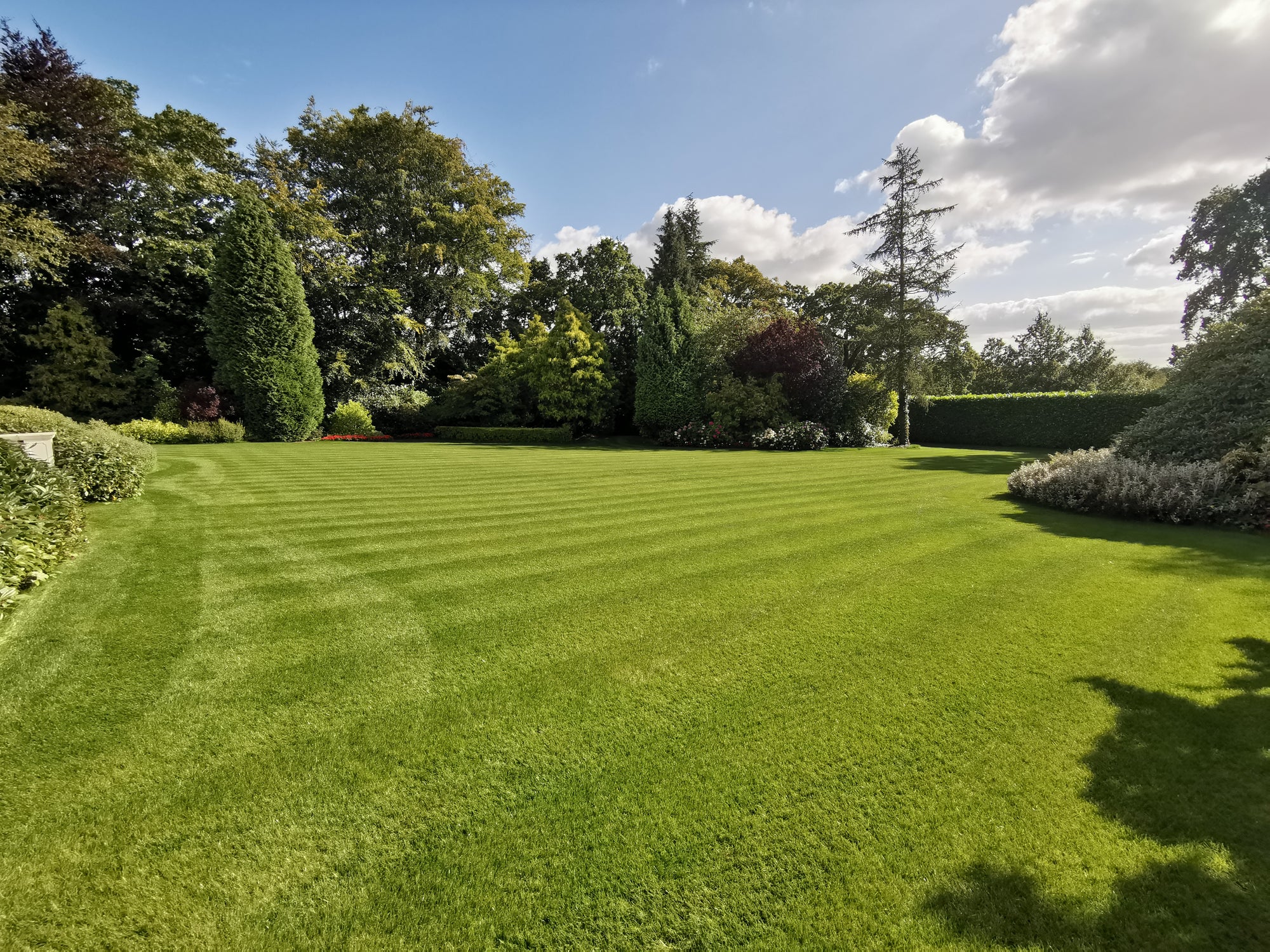 It's not too early to get the lawn ready for the summer.
People keep telling us; "I've never seen my lawn growing like this over a winter!". So how should we react to what we're seeing? Yes, there's been growth – but the UK winter takes a toll on grass and we need to show our lawns some love, now!

1. Love your lawn - It's time for some TLC for your lawn. Rake away any leaves,
twigs and debris. The grass has fought hard to survive and doesn't need soggy
leaves inhibiting growth or debris blocking precious light.

2. Check that the mower has been maintained. Still time to book it in before
everyone else sees the grass grow in March and has the same idea. Maybe
give the lawn a cut – but only once per month.

3. Reward your grass with a feed. The UK winter is always testing for grass and
our feed will help recovery and strengthen the roots. You don't have to wait for
longer, sunny days to help the grass. Reward your lawn now to help resist
disease and to improve presentation and colour for when the warmer weather
comes.

There is a reason we have 2 winter applications on our plan. They're crucial to a
strong, healthy plant. These applications are professionally developed by agronomists to include all the ingredients needed to help fight disease and build a strong, healthy, vibrant lawn. Engineered to work with your lawn - at the right time - in the right way - for year-round performance.

If you feed now you won't be playing catch-up in the Spring. Strengthen the roots, guard against disease and prepare your lawn so you're straight into presentation mode when the days are warmer.

What do you think my colleague Marc is doing in January? Yes, you've guessed it! He's already working with the top golf courses and sporting venues around the UK, helping the grass recover and feeding the greens and fairways to be at their best for the rest of the year.
Ready to be proud of your garden?
Ensure your lawn never goes hungry with our personalised subscription.