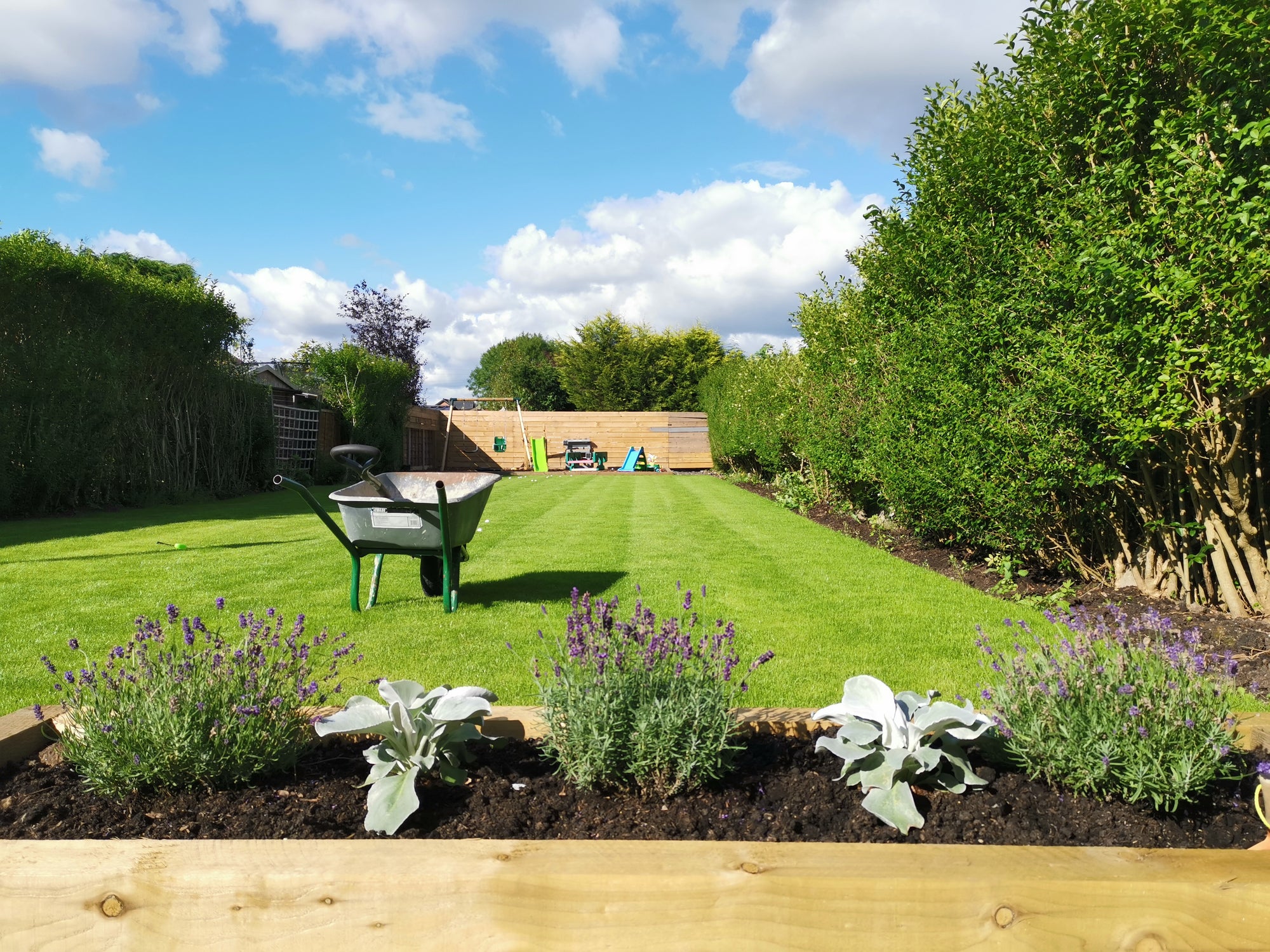 Considering artificial turf in your garden? 4 reasons why natural grass is best
Mrs Hinch, Stacey Soloman and Denise Van Outen swear by it. But, for all its reported benefits, artificial grass causes more harm than good for biodiversity. To put it simply, natural grass is better for the birds, the bees, and the planet, too, because pollinators need green spaces to keep their ecosystem thriving.
We understand there are many reasons you would want to have artificial grass. They say it's safer for kids and easier to clean. In reality, the hard plastics used in the making of the product can't be recycled, and they're damaging the environment and making the garden less wildlife friendly.
Friday 22 April is Earth Day, a movement fighting back against the climate crisis. Their main aim is to help individuals and organisations reduce their impact on the environment. So & Mo urges garden lovers to ditch artificial lawns for good and make way for mother nature. 
There are 23 million households in the UK with a garden, and by ripping off the plastic, we can capitalise on these green spaces and nurture biodiversity at home. It doesn't matter if your lawn is big enough for a yoga mat or could host the Glastonbury festival. All pollinators love green spaces.
There's little that beats the feeling of healthy, springy grass under your feet, but here are three reasons why a natural lawn is best for the planet: 
One acre of grass produces more oxygen than an acre of rainforest. 
Grass is the 3rd biggest source of oxygen on earth, after trees and algae. 
A 225m2 lawn produces enough oxygen for a family of 4 every day.
Having a healthy lawn doesn't have to be a chore. You can have luscious healthy grass with So & Mo's seasonally adjusted lawncare in no time. Find out more at soandmo.com.
Ready to be proud of your garden?
Ensure your lawn never goes hungry with our personalised subscription.