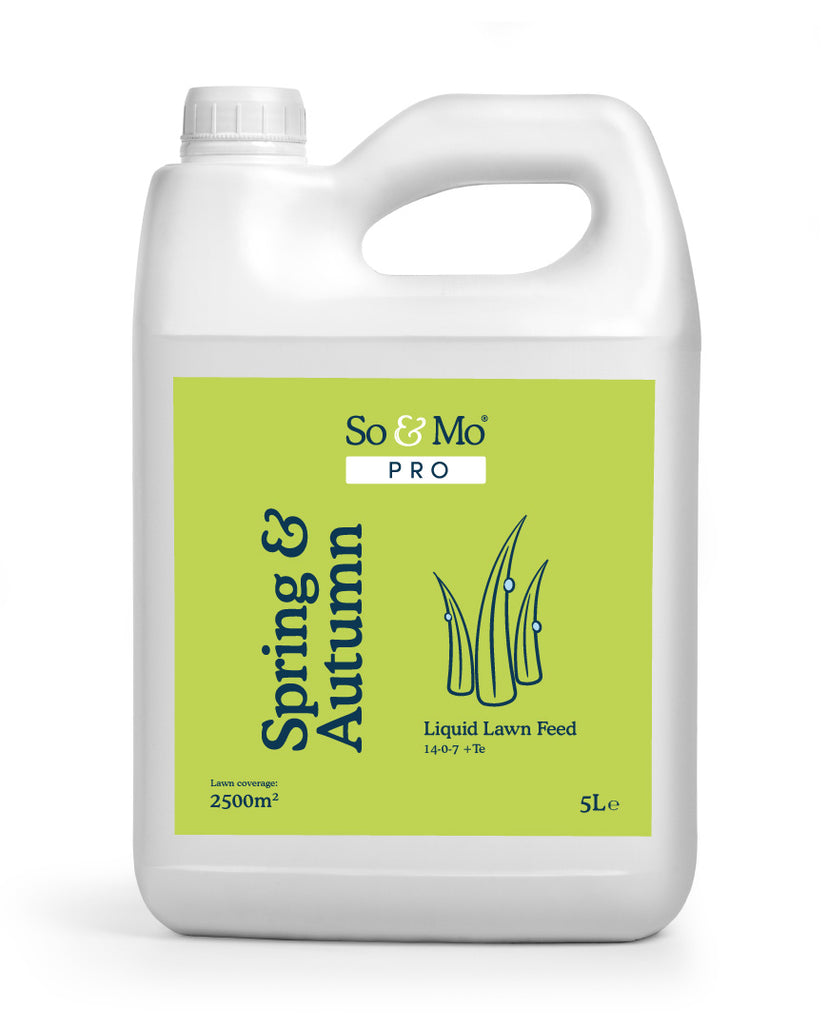 Spring & Autumn Liquid 5L
14-0-7 +TE

Coverage of 2,500m2

Includes a wetting agent
In Spring, as the temperature starts to rise we increase the nitrogen which starts to promote good leaf growth to remove winter scarring and strengthen for Summer. In Autumn, as temperatures are starting to fall the nitrogen is lowered from Summer to slow growth back down whilst maintaining presentation until winter.
Combines well with overseeding due to no iron.
Turf Response: <24 hours
Longevity: 4-6 weeks
Application Rate: 100ml to 1L of water for a 50m2 coverage
Period of Use: April & May, October & November.
RECYCLABLE PACKAGING

Delivered direct

1 TREE PLANTED EVERY ORDER
How to apply our lawn feed
Frequently asked questions